COLORGANICS

NEW PROFESSIONAL HAIR COLOR Cream Dyes without ammonia, without parabens and without resorcinol, or P-phenylenediamine. The new formula is rich in highly protective substances and active ingredients of natural origin combined with specific ingredients and selected pigments, allows to obtain an innovative and highly professional colour. Full coverage, even on white hair. Luminosity, brightness and duration of reflexes. Formula rich in delicate and protective skin and hair substances. COLORGANICS offers true hair beauty treatment.
with JOJOBA, GREEN TEA, ALOE VERA, HYALURONIC ACID
without AMMONIA, PARABENS, RESORCINA, P-PHÉNYLÈNEDIAMINE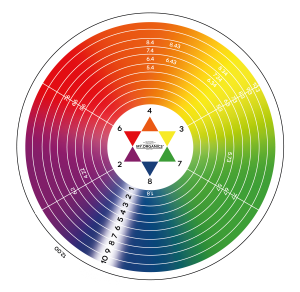 COLORI COMPOSTI

KERATIN COLOR DEVELOPER
Keratin Color Developer cream is a cream designed to be used in THECNOLOGY SYSTEM COLORGANICS and LIGHTENING SYSTEM WITHOUT AMMONIA. Keratin and other nutrients protect the hair during the colouring process. The special cream formulation makes the colour mixture homogenous and compact, so that it does not run.