Production
100% NATURAL
Each MY.ORGANICS' cosmetic contains high concentration of pure essential oils extracted according to the most traditional and ancient techniques of collection. In order to obtain 100% natural ingredients.
PRECIOUS INGREDIENTS
All MY.ORGANICS' lines contain exclusive products made from ingredients certified and grown using organic and biodynamic farming techniques.
THERAPEUTIC EFFICACY
The entire range MY.ORGANICS  is suitable of any type of hair and skin. The healing powers, aromas and colours of each essence is preserved without chemical additives which will eliminate the problem of overly aggressive and harmful products.
RESPONSIBLE BUSINESS
MY.ORGANICS believes in a sustainable production chain from the farmer to consumer. In this way we take care of our bodies by taking care of our planet.
GLOBAL NETWORK
MY.ORGANICS' products are distributed through our global Network in 17 countries. Our organic formulas are used in more than 4.000 selected salons in the world.
MADE IN ITALY
We have chosen to produce in Italy to monitor the entire production chain and always be sure offering excellent and certificated products.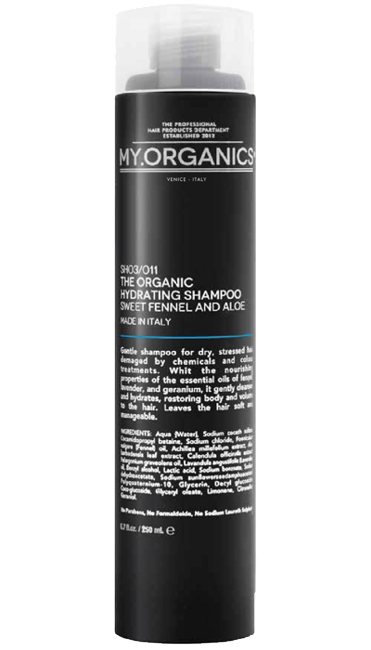 Share on
About US
"Our history born in 1972, with the family's saloon. An experience has changed our way to see the cosmetic products: our father's loss to 52 for the leukemia. Some american studies on the leukemia aim the finger at the products that use petrochemical ingredients. Of here the idea to make an organic and natural line. But not as the others: chic. We have chosen organic certified vegetable ingredients and the fragrance for the good possible product"
Alessandro e Alberto Lievore, founders of MY.ORGANICS